From a district to a flat
2014

Moscow Architectural Institute
Yury Grigoryan studio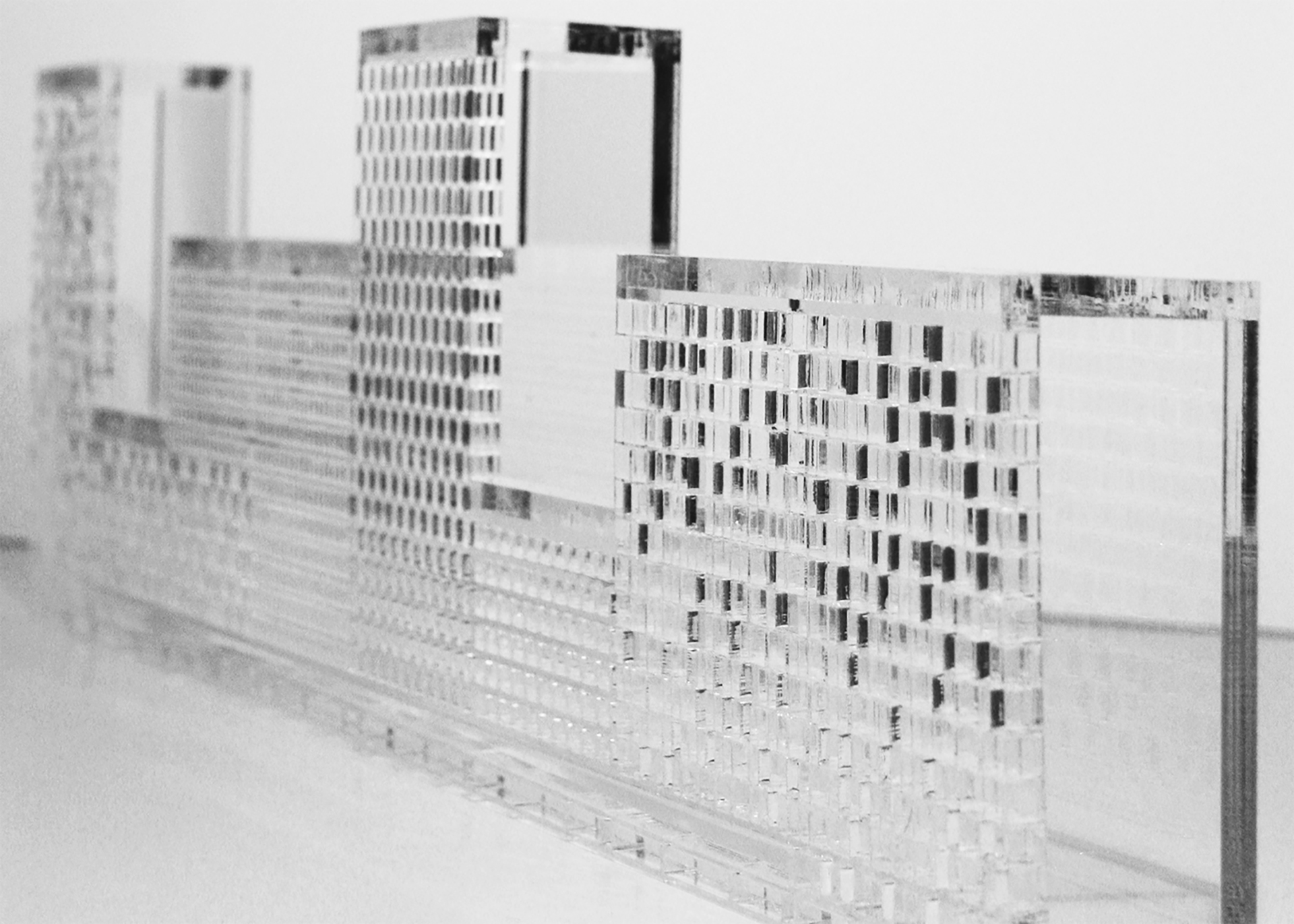 The project is located in Moscow on the territory of the former factory «Serp and Molot». The organization of two opposite environments in the site became the main target during creation of the residential area. The first one was the urbanized perimeter which represents the «scenery» of a silhouette of the city and closes internal space of the area from the city. The perimeter is divided into two parts: external – office strip and internal – inhabited between which there are the park zone on a roof of a public two-storeyed stilobat. In a stilobat there is a large number of public functions, such as movie theaters, gyms, cafe, restaurants, clinics, etc. The gound floor of an inhabited strip is occupied with spaces working not for the city but for the residential area: children's clubs, small shops and cafes.

The second area, close to the person, is the four-storeyed center. The boulevard ring with the tram line, the main road and the modular park became a buffer zone between these two spaces. The person seeing the area from far away expects to meet the same multystoried «mankhetten» atmosphere in the site, but it appears in the environment of the cozy town, absolutely unusual for the megalopolis.

The concept of scenery has passed also to further development of the house taken from site perimeter. The wall of a «motley» facade hides the blocks of internal structure. Diverse partitioning of facades allows to create a variety necessary for the person in the city. At the same time it is created by a composite combination of windows of only two proportions and eight sizes.


D



Foam model
Acrylic model
Axonometry






Elevation




Modular park
Facade detail